Homemade Bird Feeder Instructions
 Here is a tasty bird snack for those who love bird watching or just want to make new bird friends!
Preparation Time: 15 minutes
Resting Time: 15 minutes, overnight
Video
What You Need:
A Tablespoon
Gelatine
Birdseed
Dried Fruit (if desired)
Drinking Straw (cut in three)
String
Shape moulds of your choice (silicone moulds works best)
Mixing Bowl
Water Jug
Directions:
1

Sprinkle 4-5 tbs gelatine into ½ cup of cold water. Let it sit for a few minutes until the water absorbs the gelatine.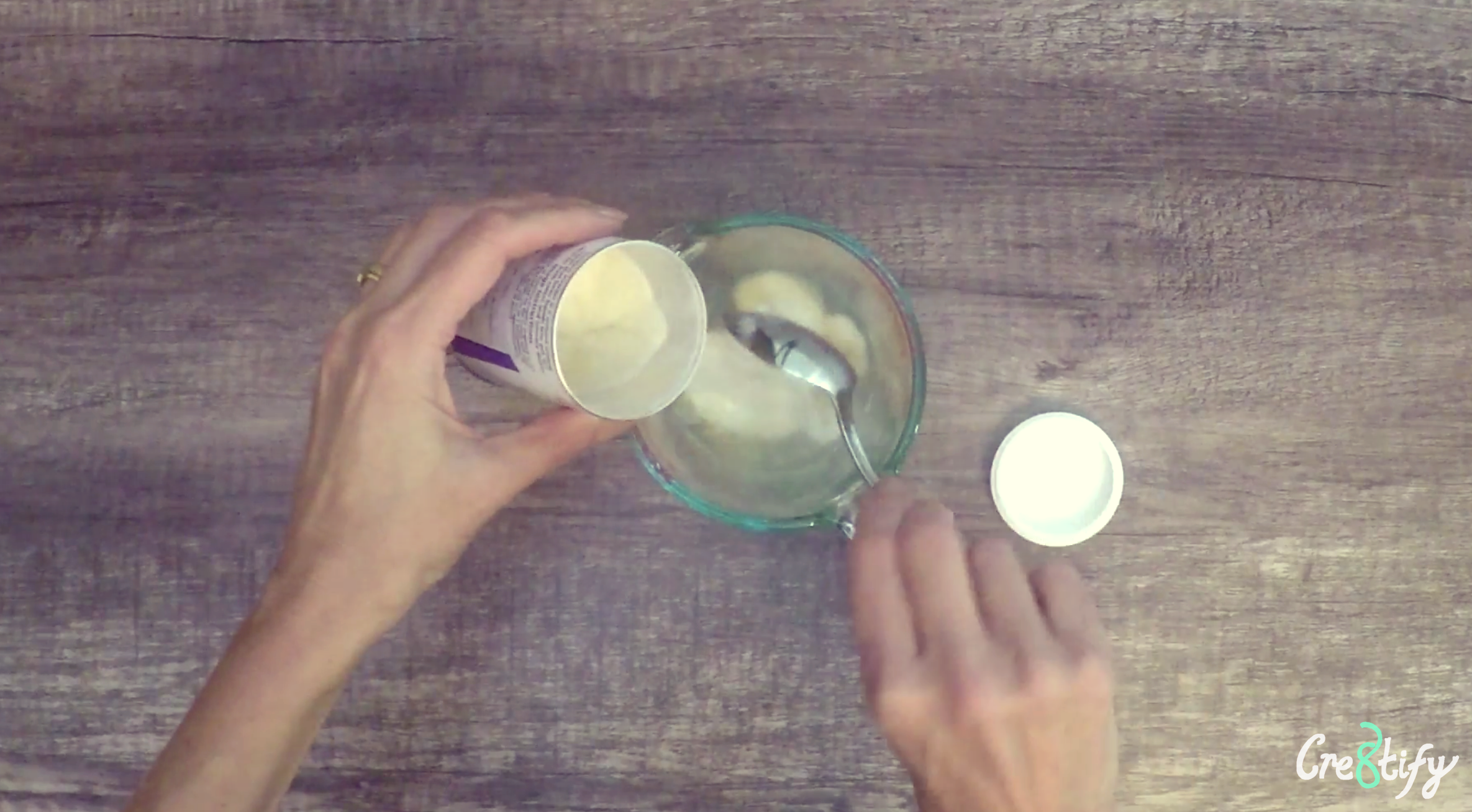 2
Add 1¾ cups of boiled water to the mixture, mix and stir well until it has completely dissolved.
3
Stir in 4 cups of birdseed to the mixture. Allow the mixture to sit for approximately 15 mins and cool so the gelatine mixture thickens and coats all the birdseed.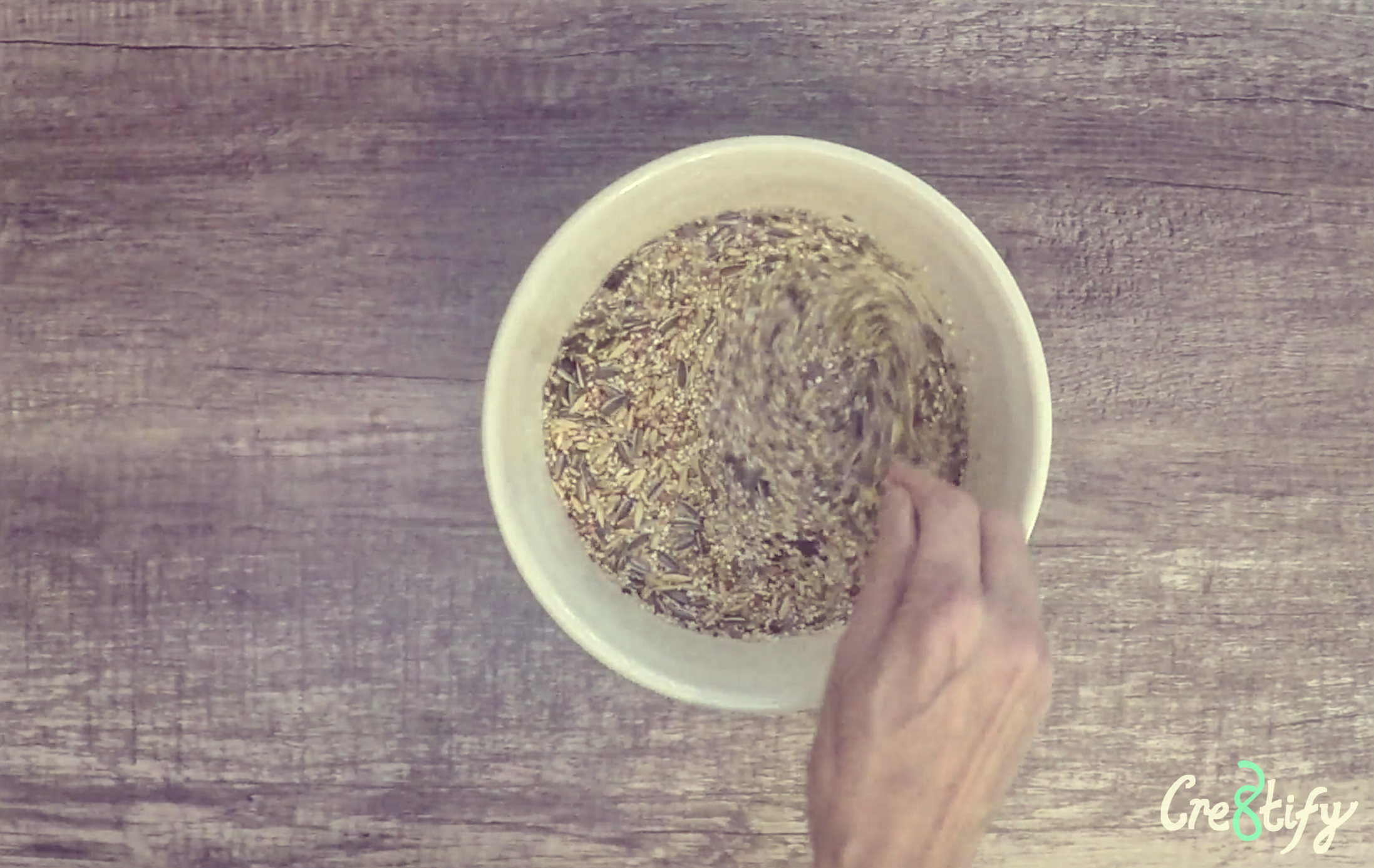 4
Once the birdseed mixture has cooled and thickened, pour the mixture into shape moulds of your choice (works best with small moulds). Press the mixture down firmly & evenly. 
5
Push the short straw through the shape to create a hole – this is so you'll be able to put the string through later. Add pieces of dried fruit by pressing them down into the mixture if desired.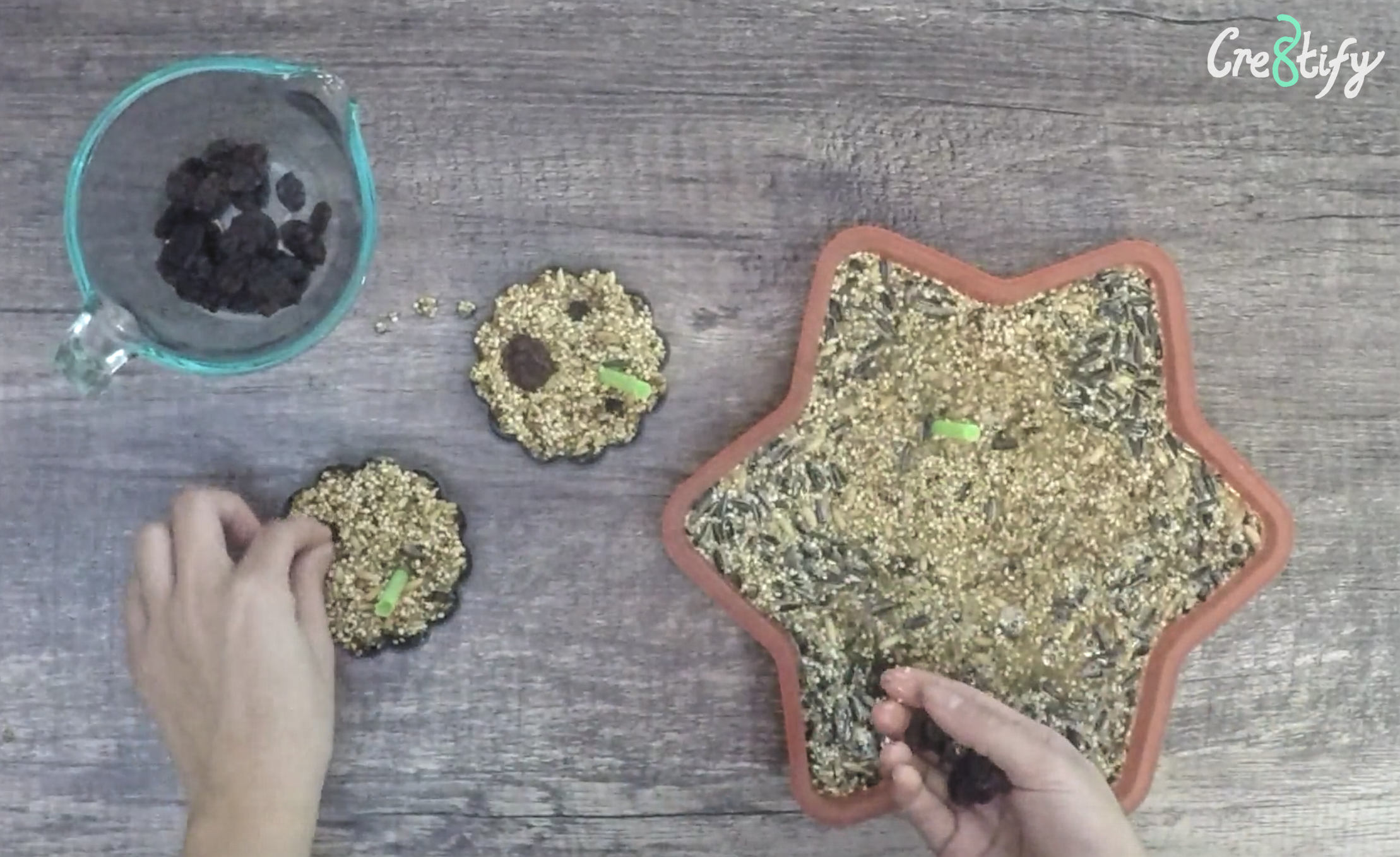 6
Leave to harden overnight in a cool, dark area. Next day, gently remove the mould and the straw from the bird feeder mixture.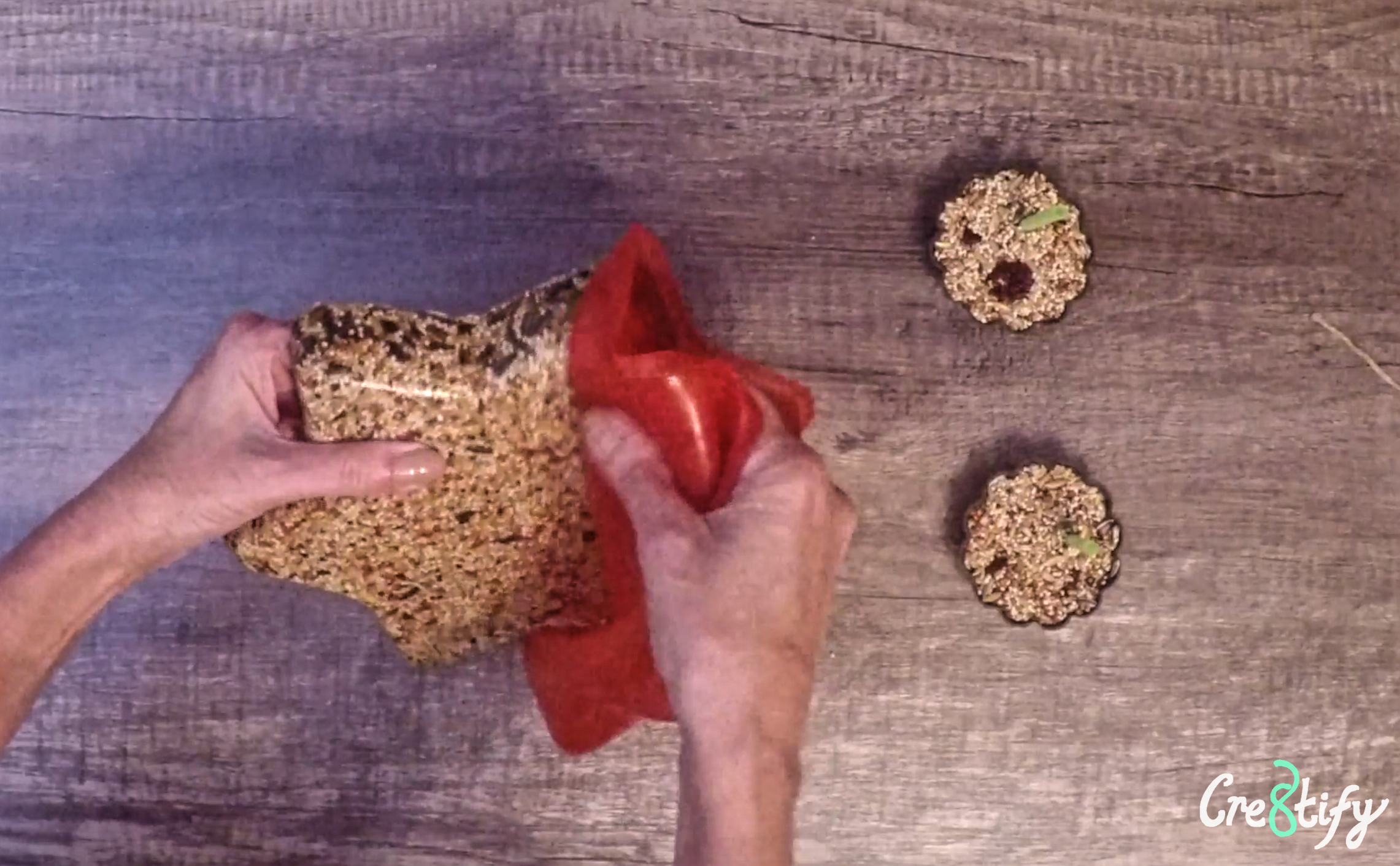 7
Pull string through the hole made by the straw, hang up the bird feeder in a tree and watch the birds fly through and eat your bird feeder!!
Cre8tive Community