A card that keeps on Giving. Can be used to spoil your mum or even hubby. Hope you guys enjoy the video.
Video
What you need
Card A4 Size – 3 different colours
Double Sided Tape or Glue Stick
Extra Strong Double Sided Tape
Ribbon 45 cm Long
Flower Template
Voucher Template
Scissors
Scoring Bone
Ruler
Pearls
Directions
1

Mark 6 cm down on the short side of the A4 card on both ends. Then fold.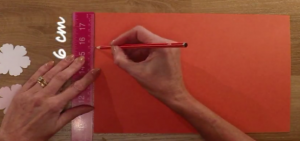 2

Mark as measurement shown. Note they are not 3 equal sections. Fold each side inwards.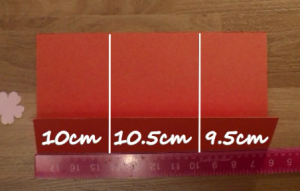 3
Trim the sides slightly, this enables the card to lay flat once folded and not stick out.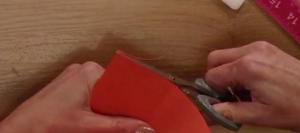 4

Apply double sided sticky tape to the inside of the 6cm fold.
5
Cut a piece of card in contrasting colour to the measurements shown below.This will be the place you write your greetings/message.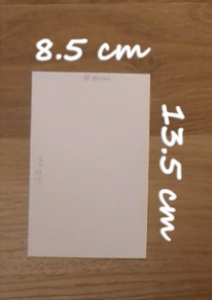 6

With the main card folded into its three sections. Stick this piece onto the right hand  side using double sided tape.
7

Apply tape to the back of the card. Then put the ribbon onto the double side tape.
8
Cut out flower template. 3 Large, 3 small. Curl the edges of the flowers using a bone tool. Layer the flowers small on top of large sticking in place with double sided tape. Arrange onto the card as shown and stick in place.
Click below to get flower template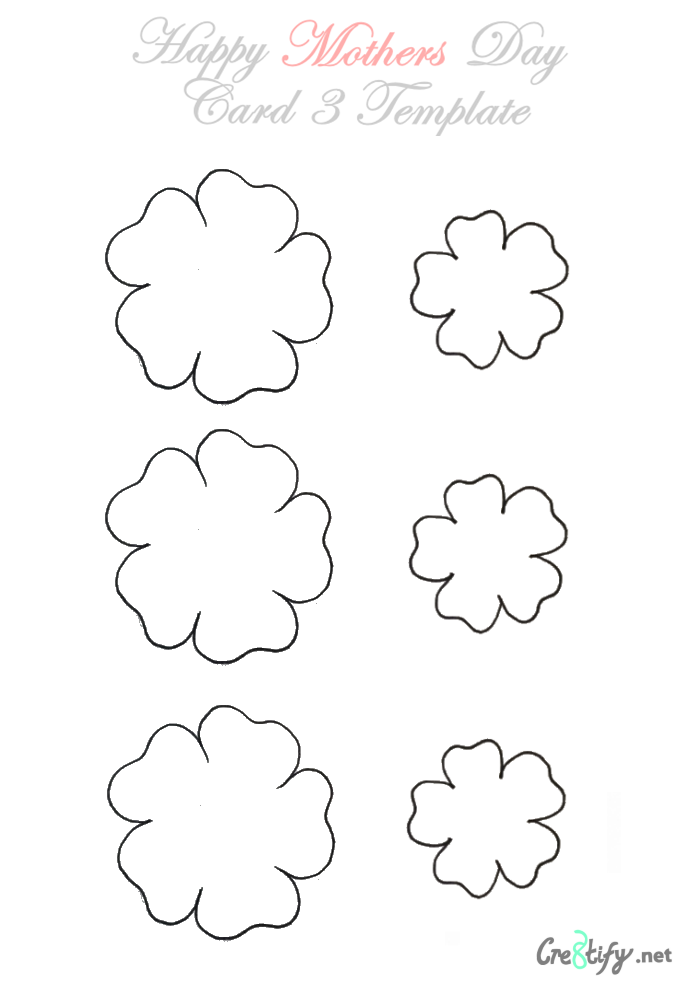 9

Print our template of gift cards. We have a variety of coloured and black and white templates that you can colour in.
Cre8tive Community